About us
The Cockpit Lounge
Originally planned as a lounge for guests of the Hotel Christine, that's very popular with airline crews, the Cockpit Lounge evolved to a much-loved aviation themed restaurant.
Being an former US Airforce and Lufthansa pilot, Gary Teipel fostered the development of the Hotel Christine from a bed and breakfast establishment to a hotel with connected restaurant. Therefor the aviation theme was not far to seek. The main focus of the Cockpit Lounge is great international cuisine and excellent cocktails.
Explore Our Menu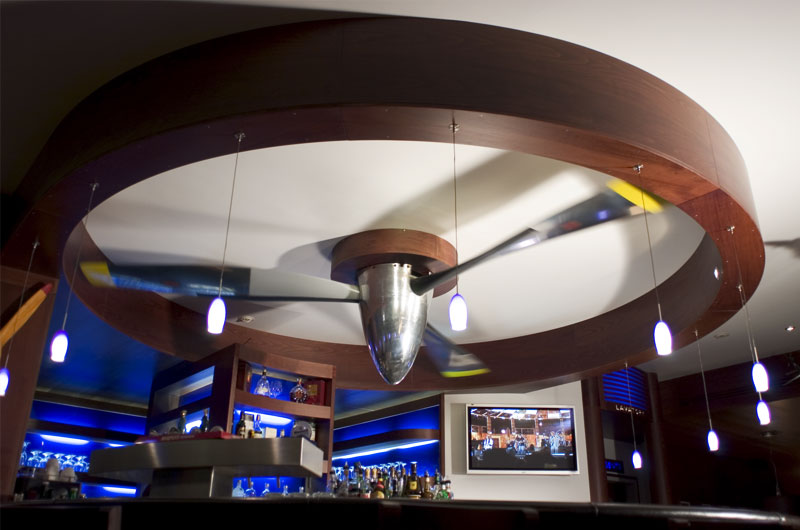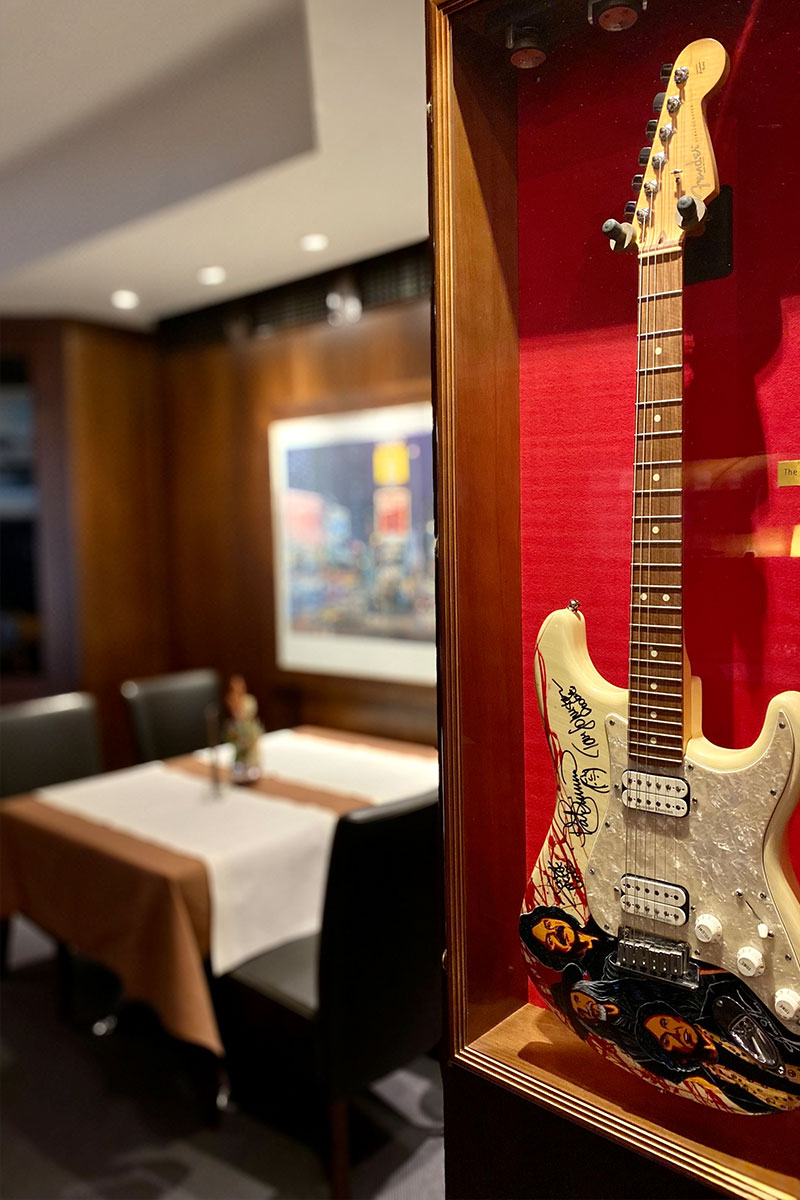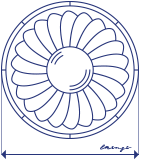 "Respect for the raw materials and for those who produce them: That's what our cooking is all about. Especially through the connected Hotel we get to dine a lot of international guests and that perfectly incorporates in our menu. It's really important to us that everybody can contribute to our great team. We're looking forward to cook for you."
Come and see us
Check-in times
Monday - Thursday
5:00 p.m.
-
11:00 p.m.
Friday - Saturday
5:00 p.m.
-
01:00 a.m.
Sundays closed
Explore our carte
Our menu
Home made tortilla chips with tomato and jalapeno salsa (cheese optional)
02.

DC 6 Propeller Poppers
Served with homemade salsa
03.

Mozzarella Cheese Sticks
served with Honey Mustard and Tomato Sauce
10 Wings, served with blue cheese dip and hot sauce or ranch dressing
05.

Captains Nachos Supreme
Tortillas covered in melted cheese, ground beef, jalapenos, black olives and tomato scallions, served with salsa on the side
Turkey, bacon, cheese, lettuce, tomato and our house sauce Served on American toast bread, French Fries included
08.

Cockpit Lounge Beef Burger
1/2 lb Beef burger, served on a toasted sesame bun with mayo, ketchup, lettuce, tomatoes, pickles, onions and French Fries (cheese optional)
Rucola Dried tomatoes, feta cheese and arugula. Served with French Fries.
01.

Homemade egg rolls with sweet and sour sauce
03.

Bruschetta with fried shrimp
04.

Beef carpaccio with pesto, arugula, pine nuts, bell peppers and parmesan cheese
01.

Small salad with croutons and bacon
02.

Tomato Mozzarella Salad with Herb Pesto
03.

Salad plate with strips of turkey breast, fried in garlic butter
Mixed lettuce with ranch dressing, peppers, corn, green onions and cheddar cheese, served with crispy spicy chicken fingers
Lettuce, tomato, chicken, avocado, bacon, egg, olives, green onions and feta cheese
We offer the choice of Vinaigrette, Ranch or House dressing
02.

Schnitzel Alsatian style
gratinated with onions, bacon, sour cream and cheese
03.

Turkey steak on salad with garlic butter and Baked Potato
04.

Jägerschnitzel with Chanterelle mushrooms
Two small beef steaks with fried mushrooms, Sauce Béarnaise and gratinated with cheese, served with a salad
06.

New York Cut Steak with pepper cream sauce or fried onions
07.

Grilled Rib Eye Steak with fried mushrooms
All main courses are served with a side dish of your choice: French Fries, Home Fried Potatoes with bacon, Spätzle, Croquettes, Wedges or Baked Potato. (Sweet Potato Fries optional)
01.

Pancake stuffed with creamy vegetables
gratinated with cheese and served with salad
with Sauce Bolognaise and Sauce Béchamel, gratinated with cheese
04.

Rigatoni with salmon, shrimp and white wine sauce
05.

Salmon filet in a herb crust with tomato sauce
Please choose from the following toppings: salami, pepperoni, mushrooms, ham, onions, garlic, olives, green peppers, bell peppers, mozzarella cheese
03.

Flammkuchen Alsatian Style
with onions, bacon, garlic and cheese
04.

Vegetarian Flammkuchen
with bell peppers, onions, garlic, zucchini and feta cheese
01.

Cockpit Lounge Chocolate Sundae
02.

Vanilla ice cream with hot raspberries and whipped cream
03.

Crème Brûlée with fresh fruit
04.

Warm Apple Strudel with vanilla ice cream and whipped cream
05.

Chocolate soufflé with vanilla ice cream and caramel sauce
Menu Dowload PDF
Cockpit Lounge
Best Cocktails and Longdrinks
Our Menu
Feedback from our guests
Reviews
Bernhard
"Excellent ambience, awesome Team, great food..... what more could one want? And the Cocktail menu! Everything for a fair price. "
01.
Christina
"You can while away the evening in a cozy seating area with a delicious cocktail. The staff is always really nice...anytime again! "
02.
V877
"Where should I start? I've been to the Cockpit Lounge many times. I love the atmophere in this restaurant. Lovingly equipped and aviation theme everywhere. I planned to order something "normal" from the menu. But everytime I see that dry aged steaks fridge.. I have to get one of those steaks. They are absolutely incredible and are with the best you caan get in the area."
03.
Reserve a table
Get on board
Jobs in the Cockpit Lounge
Waiter (m/f/n-b)
in full time/part time/mini-job
i.a.
Serve our international customers
Take orders and reservations
Setting and clearing the tables
E-Mail an info@hotel-christine.com